Everything The Perfect Quinceañera Venue Should Have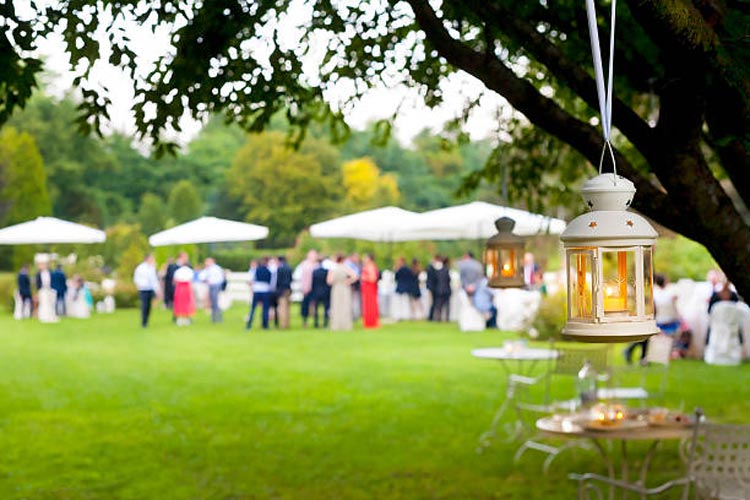 A quinceañera is a very special celebration for your daughter and one that she has likely been looking forward to for quite some time. Because of this, it's critical that you choose the right quinceañera venues in Orange County or banquet halls Orange County, CA, so that she enjoys her big day.
Quinceañeras require meticulous planning and the selection of the appropriate venue to ensure the party goes as smoothly as possible. If you're having trouble finding the perfect quinceañera for your daughter's special day, we've compiled a brief list of everything that you should look for in a quinceañera venue.
Continue reading below to discover what five things you should look for in a quinceañera venue and how Mile Square Golf Course can help make your daughter's quinceañera spectacular.
5 Things the Perfect Quinceañera Venue Should Have
Do you have a quinceañera coming up? If that's the case, you might want to put together a checklist of things that the quinceañera venue should have before making a final decision.
Here are five things your quinceañera venue should have the ensure your daughter's party is as special as she is:
Sufficient Space
You'll need a lot of space for all of your friends and family that want to celebrate with you for a successful quinceañera. Most traditional quinceañeras also include dancing, which includes the traditional first father/daughter dance, but you'll need a little extra area in your event area to handle all of the festivities while still maintaining safe separation.
Smaller locations are less expensive, but they are less flexible for the area that your perfect quince requires. Your daughter is bound to have a group of friends that she'd like to invite to her party, and it's important to remember that her friend's parents may also want to attend with their children to honor your daughter's big day.
Many quinceañeras feature between 100 and 200 guests on average. As a result, the ideal quinceañera venue should be large enough to accommodate all of the attendees and leave enough room for entertainment, catering, and other activities that progress throughout the party.
In-House Catering
Because quinceañeras usually have a high number of guests, it's a good idea to choose a venue with an in-house catering team. Quinceañera venues with excellent in-house catering services will provide you with a variety of cuisine alternatives for your guests. The in-house catering service will not only provide the freshest food possible but might also provide you with unique menus for guests with specific food allergies.
Furthermore, keep in mind that your daughter's quinceañera celebration will have a lot of adult visitors, so having cocktails nearby is a good idea.
A Big Dance Floor
Dancing is a vital aspect of every quinceañera, which means having a good-sized dance floor is also essential. Not only are the guests encouraged to dance, but the birthday girl will also perform a number of choreographed dances.
Without dancing, your daughter's quinceañera will be incomplete. The father-daughter dance is one of the primary highlights of a quinceañera party that will linger in your daughter's mind forever; therefore, making sure there is enough space for dancing is crucial.
Dancing is frequent at a quinceañera party, so make sure there's enough room for everyone. All of the fathers present, as well as the moms, aunts, uncles, and close friends, will want to take advantage of this particular opportunity to dance with their daughters.
A Quality Sound/Video System
Just as it is for a dance floor, a high-quality sound system is also vital for any quinceañera. This is due to the fact that music plays an important role at every quinceañera.
Nothing kills a party like a lousy sound system, as we all know. Music that fades in and out, is too low or too loud, or just does not function will not suffice, but a state-of-the-art sound system will play music loudly, clearly, and perfectly in a truly great quinceañera banquet hall.
Whether you hire a professional DJ or invite a real band to perform at your daughter's quinceañera, make sure your venue's sound system is up to date and ready to party before you arrive.
Convenient Parking and Special Transportation Options
Lastly, it's no fun parking down the street and walking a long distance in fancy attire, which is why complimentary on-site parking and special transportation options are other vital details to consider. Additionally, ample and friendly parking makes preparations and arrival much easier for older guests, as well as caterers and other professional services.
Furthermore, you want your daughter to arrive at the venue in elegance on her special day so that she will remember her 15th birthday party fondly throughout her adult life. You might also want to consider choosing a quinceañera that will be able to accommodate luxury vehicles for your daughter's arrival.
While this may seem like a simple pleasure, it will leave a lasting impression on your daughter, so quinceañera venues with luxury transportation options should be another priority on your list.
Schedule Your Quinceañera with Mile Square Golf Course
Finding the right venue for your daughter's quinceañera is a critical first step in the planning process. The best quinceañera venues will offer all the things mentioned above, ensuring that your daughter has the best quinceañera possible.
Though finding the right quinceañera venue might be difficult, Mile Square Golf Course wants to help make things easier.
Our event planning staff at Mile Square Golf Course thoroughly considers every event with the utmost attention for any memorable occasion. We remain enthusiastic about what we do, and our number one priority is to surpass your expectations and allow you to relax and enjoy your big event.
If you're looking for a venue for your daughter's quinceañera, contact Mile Square Golf Course today to schedule a tour of our facilities and learn more about how we can assist you in making your daughter's quinceañera a complete success.