10 Tips for Selecting the Right Banquet Venue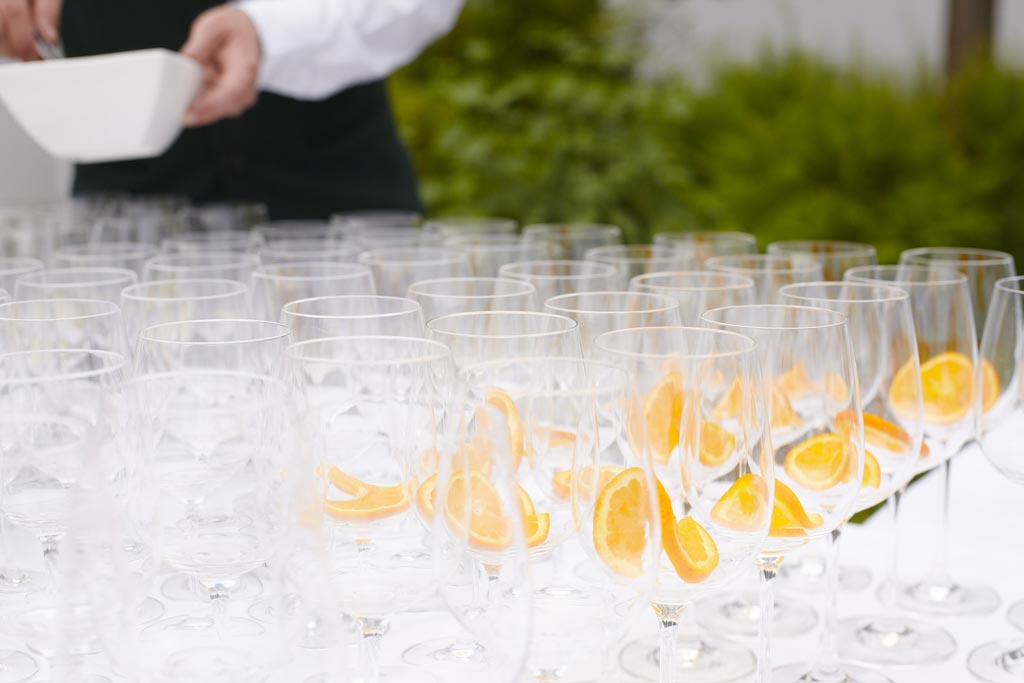 Whether it's wedding venues Orange County or prom venues Orange County, finding the right banquet halls Orange County CA is the first step in planning any feast.
Choosing a venue is the most important decision you'll make for your banquet, but there are several things that need to be considered when making that choice.
When it comes to choosing a banquet venue for your next event, there are a slew of factors to consider, including:
And many more. Below, we will provide you with several recommendations for finding the ideal banquet hall for your special event.
If you would like to learn more about how we can help make your next event a roaring success, contact Mile Square Banquets today and allow us to assist you in making your event extraordinary.
How to Select the Right Banquet Venue
Choosing the best banquet venue for your event is crucial to its overall success. While the selection takes time, it does not have to be stressful. In fact, it can be a fun challenge for many people.
Assuming you've already determined the type of event you're planning and its purpose, there are several factors to consider as you begin the search for a banquet venue. This road map will walk you through the process of selecting the ideal banquet halls Orange County CA for your next event.
Location
While this is probably something you've already considered, the location of any event is crucial because it will influence the number of people who can attend.
Once you have a good understanding of who will be attending, you can choose a location that is convenient for them. Few events will entice guests to travel long distances to be present, so be sure your venue is easily accessible.
Date
Several factors can influence the preferred date of your event. While the weather is never predictable, you'll want to at least have a warm, sunny day for your summer outdoor party. On the flipside. a warm, cozy room with a fireplace will be welcoming in the winter.
If you can't plan your event ahead of time, you might be able to take advantage of some venues' last-minute deals, but you should avoid relying on this last option.
Capacity
The number of guests you expect to attend will help you quickly eliminate many venues based solely on their capacity. Even though a banquet requires a large space, choosing an overly large venue can make even a large event feel sparse and empty.
Booking a venue that can only hold the number of people you expect will help your event have a lively atmosphere while also saving money, so be sure to select a venue that is the appropriate size for your event.
Budget
Your budget will be one of the most important factors to consider when selecting a venue.
You've probably got a budget in mind, but it's not always as simple as just renting a room. Most venues will calculate space prices in different ways, and the one you select may have a significant impact on the final cost.
Additionally, it may be beneficial to be flexible with the date, as certain days of the week are usually less expensive.
Venue Layout
Even though you'll be booking your venue early in the event planning process, you'll want to have a general overview of the activities you'll be hosting, the amenities you'll need, and the needs of your team and attendees.
Get a detailed floor plan of each venue you're deciding between to help narrow down your choices and walk through your favorites at least once. Be sure to make a note of important details that are vital to your event along the way.
Catering
Before looking for catering or beverage companies on your own, it's always a good idea to ask the venue manager for all of the options. If you've decided to have your chosen venue cater the event, don't be afraid to let them know your specific dietary needs.
Also, see if you can do a menu tasting and read reviews from previous events to see if the food was good or if you should look for something else.
Ambiance
Events are successful because they evoke emotions in the guests, and the ambiance serves as their springboard. Venues can be spruced up, but they cannot be rebuilt, so be sure to take into consideration the existing décor, style, and architecture.
The less you have to decorate the venue, the better it will fit your event.
Amenities
The majority of venues provide basic amenities to their patrons, such as tables and chairs - as well as base decorations. But you should also check to see if the venue you choose can provide audio/visual equipment, charging stations, and free Wi-Fi (or not) - depending on the nature of your event.
Furthermore, be sure to ask for a quote in advance if you need additional amenities or if using them incurs any additional costs.
Accessibility
Accessibility refers to the ability of anyone - including those with special needs - to enter and exit the building and use its amenities.
For this, you'll need to know who you expect your attendees to be and what their needs are. Think back on past events you've thrown to get a better idea of who and what to expect.
Acoustics
Have you ever gone to an event where the venue was so loud that it was difficult to hear others? Acoustics is a term used to describe how sound travels through a venue and is another critical thing to consider in event planning.
If the venue is packed, a low ceiling will make it appear cozy, but it will also make it louder, while a large warehouse-style venue, on the other hand, will produce more echoes.
Schedule Your Next Party at Mile Square Banquets
Choosing the right holiday party venues in Orange County is crucial to the success of your next event. Regardless of your final decision, be sure to stay true to yourself, your guests, your event, and your overall vision by following the considerations we've outlined above.
Would you like to learn how to make your attendees happy while saving time on time-consuming event planning tasks? We are here to help.
Our event planners meticulously consider each detail and weigh it with a thorough understanding of your overall vision for a memorable event. We're passionate about what we do, and our number one priority is to exceed your expectations so you and your guests can enjoy your event with peace of mind.
Schedule a tour of our facility and learn more about how we can help make your event a success. For more information, contact us at Mile Square Banquets in Fountain Valley today.