Custom Balloon Installations for Your Daughter's Sweet Quinceañera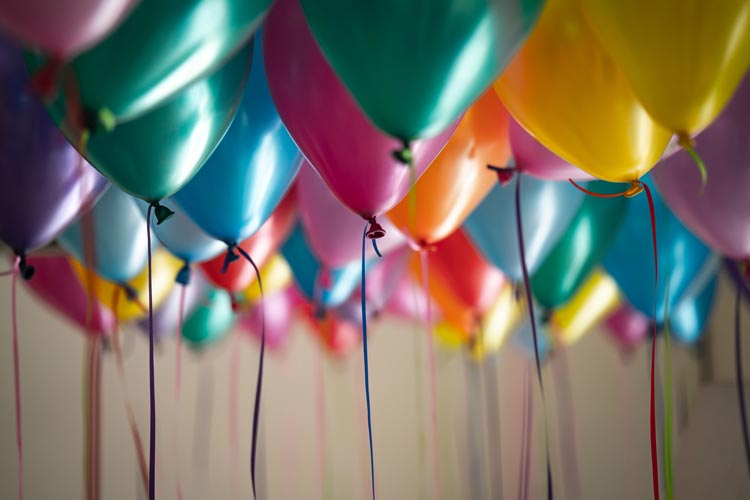 As you compare the many quinceanera venues in Orange County, keep in mind the dreams and visions of your daughter as well as other family members.
In many ways, this once-in-a-lifetime event rivals that of a wedding reception--beautiful venues, immense decorations, delicious food, princess gowns, and the first dance with their father have all become standard traditions of today's quinceañera.
The History of Quinceañera
Quinceañera means 15-year-old birthday girl in Spanish. It denotes the time of transition, the coming of age of a girl into womanhood. This special event represents a celebration of the many joys in a girl's youth as well as the dreams and desires of her future.
The history of this celebration dates back to the Aztec Indians that believed their daughters were ready for marriage at the age of 15. When the Spanish invaded, the Aztecs garnered some of the Spanish beliefs, while the Spanish inherited some of the Aztec traditions.
Today, the celebration ends with the exchange of shoes—changing flats for high heels as a symbol of your daughter's transition from a girl to a woman and, someday, to a bride and a mother.
As one of the biggest celebrations, families have made this event one to remember. Much of these memories are a result of the beautiful quinceanera venues in Orange County and the event planners that work with family members to create their special space.
The Quinceañera Decor
Deciding on the decorations for the banquet halls in Orange County CA and the ballroom and other party areas can be one of the most exciting elements of the quinceañera for daughters and their families. From the grand ballroom to Mile Square Banquet's picturesque gardens with waterfall and fountain features, every area will be prepared with your daughter's dreams in mind.
Popular decor includes lights laced throughout the venue along with crystal trees. No quinceañera would be complete, of course, without the custom balloon installations that range from sparkle balloons to illuminated balloon sculptures.
Let's take a look at the many custom balloon installations you and your daughter can choose from.
Types of Custom Balloon Installations
Illuminated Balloon Sculptures
Illuminated balloon sculptures create the perfect centerpiece for a spectacular event. From balloons spelling out fifteen to sculptures looking like a galloping horse or birds in flight, these types of sculptures, when lighted from within, can truly make a grand statement.
Whatever your daughter can dream, those that create these pieces of balloon art can usually create.
Balloon Arches
Balloon arches light the way for guests to enter into this special gathering. Whether short 2-foot entranceways or grand 10-foot passages, nothing defines an entrance in quite the same manner.
In addition to entranceways, consider a spot on the dance floor that your girl makes her own or an archway over the cake or main table.
Balloon Ceilings
The site of crystal clear or sparkling balloons floating aloft elegant chandeliers and classic coffered ceilings create a sense of timeless wonder.
This decor signifies the sense of childhood and joy that will dwell within your daughter's heart long after she is a woman. Add light-emitting diode (LED) uplighting that matches the color of your design, and the space becomes magical.
Balloon Bouquets
This gathering of balloons can be stationed near entrances, throughout walkways, or other special spots at holiday party venues in Orange County that require an extra touch of whimsy.
Consider using themed colors with one stand out, such as your daughter's name written on one balloon or another adorned with golden sparkles.
Swags Over the Dance Floor
Elegant beauty defines the look of silver sparkle balloon swags swaying over a ballroom dance floor.
Balloons and lights emerge from the center of the ballroom ceiling and fan out in arches to the sides and corners of the room.
Mylar Balloons
Whether hearts or butterflies, balloons in different shapes and sizes add a touch of playfulness that creates unique and abstract attention getters.
Balloon Centerpieces
Create magical centerpieces with a few sparkling balloons tied together and lit from within with LED lights. Another unique commemorative centerpiece is a balloon over a basket with a mesh net attaching the two.
This hot air balloon symbolizes your daughter lifting off, traveling to new worlds as a woman chasing down her dreams.
Balloon Gazebo
Balloon gazebos with four columns of balloons attached by arching or straight lines of balloons can create a unique dancefloor theme.
Canopy backdrops with a balloon garland are perfect for garden settings and add a touch of class to quinceanera venues in Orange County.
Balloon Garlands
Balloon garlands can add that special touch of wonder to staircases, dessert tables, or even the main table.
Consider glow-in-the-dark balloons for areas that will stand out when the lights dim and the dancing begins.
Balloon Columns
Creating balloon columns can highlight any area, whether the dance floor, gardens, or main table. Consider two columns of balloons, both with mylar balloons on top.
One depicts the number one and the other bears number 5, representing the special age of your daughter.
Balloon Wall
For daughters that are truly mesmerized by floating balloons, a balloon wall can make that special backdrop where guests gather for group pictures or write their names on the floating orbs.
Varying Sizes
Consider throwing in some really large balloons spaced randomly throughout the holiday party venues in Orange County. These surprising balls of helium can come in 3-6 foot sizes and larger, making quite a statement as well as a few smiles as they float throughout the ballroom.
The Arrival
Nothing quite displays the significance of a girl becoming a woman as a daughter that enters the festivities in a wash of iridescent balloons. As they float from her to the ceiling, they take with them her dreams of becoming a woman and all that it entails.
Choosing the Right Quinceañera Venue
At Mile Square Banquets, our team of event planners works with you to make sure you and your daughter's dreams become a reality she will never forget.
From an unsurpassed menu to a venue and decor fit for a princess, every detail is meticulously planned.
For a complimentary consultation and a tour of our beautiful event facilities, contact us at Miles Square Banquets today.