8 Unique Centerpiece Ideas For Your Wedding Venue Hall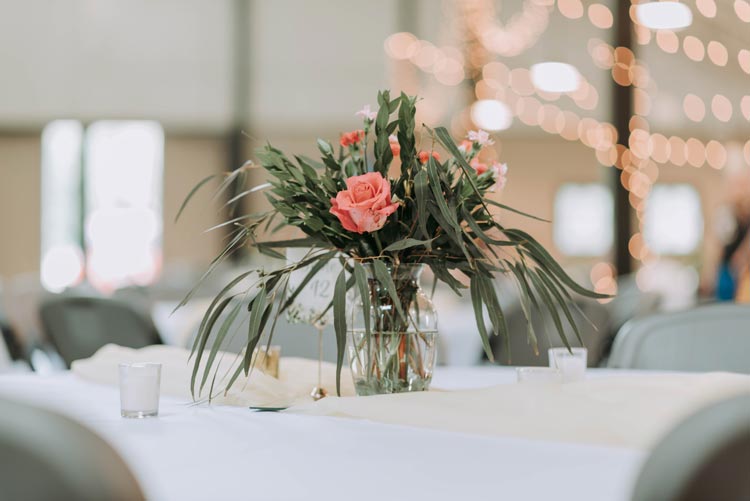 Your wedding day is a unique opportunity to show off your personality and sense of style. Once the wedding ceremony is over, it's time to party—and you can add even more personal flair to your California wedding with the right venue.
When it comes to centerpieces, why not choose something unique that will make memories for both you and your guests? Take a look at our centerpiece ideas for something that could fit in with the Orange County wedding of your dreams.
1. Fruit Arrangements
Fruit doesn't immediately come to mind as a wedding decoration, but an artful arrangement of bright, ripe fruit looks gorgeous on any tabletop. If you want a chic, bohemian California feel at your wedding, try adding some of the colorful produce the state is known for.
Dried fruits, including orange and other citrus, are elegant enough for any private country club reception. Wedding venues Orange County will embrace your creativity, and the setup will make for great photo opportunities.
Fruit will blend in well with more traditional floral centerpieces, while adding a unique touch. If you want a truly one-of-a-kind centerpiece, try adding fruit that's already cut and ready to eat! Your centerpiece can double as a beautiful display and also a snack.
You may want to check ahead with catering to learn about any fruit options they have available. This centerpiece will stand out at any wedding venues in Orange County.
2. Scattered Shells
Lots of wedding venues in Orange County highlight the area's proximity to the beach, so why not bring a sea breeze to your wedding, too? Sea shells come in so many sizes and types, so you can pick and choose according to what will fit in with the rest of your decor.
Large statement shells can have an elegant touch, and they look incredible nestled in a bed of other, smaller shells. Try finding shells that complement the colors in your Orange County wedding. Shells naturally come in colors from orange to purple, but you can also look out for shells dyed to be vibrant colors.
You can add a handful of seashells and call to mind beach towns like Corona del Mar, CA and Newport Beach, CA. These areas are emblematic of southern California, and you can include that feeling for the guests at your event.
3. Textile Table Runners
Your wedding venue will likely have you covered in terms of tablecloths, but you can easily add your own twist to any wedding venues Orange County will bear witness to.
Textiles like knitted fabrics or other options can really personalize the look of a space. If your special events need more personality, this is a simple and versatile solution.
If you're passionate about textiles, why not include knitted or woven fabrics front and center, as part of your decor. Feature textiles from around the world to show off a love for travel, or choose a gorgeous brocade to add life to your tables.
4. Sporty Fun
If you're at your happiest watching the big game or playing it yourself, you can bring that joy to your wedding with some sports-themed decor. Express your personality at your wedding by referencing your favorite team or favorite sport.
There are plenty of ways to incorporate that passion into the decor at the venue when you get married. If your wedding is located at a golf course, you can take advantage of the location by choosing an outdoor ceremony and reception.
Look for banquet halls in Orange County with friendly staff who can help you learn more about the location and find ways to incorporate sports items in your centerpieces. You might even find a way to add a golf club or two to your decor.
5. Decorated Driftwood
A well-aged piece of driftwood has just the right bohemian character to complement modern decor. Create the feel of a beach resort by including driftwood in your table centerpieces.
Driftwood makes a modern statement on its own, but you can also add plants or any number of decorations to the centerpiece to make it look more complete. A unique piece of driftwood can set the mood at any Orange County wedding venues.
Any event space can benefit from some beach-inspired fun. You can take part in the fun whether your venue rental is right on the beach or somewhere inland.
6. Unique Candles
Candles are a mainstay in decor for weddings, but why not make them the focus of your centerpiece? There are so many ways to create a centerpiece using candles, and in terms of pricing, they can't be beat. Add a rainbow of colors to brighten up your tabletops, or stick to one color of tapers lined up across as a bold centerpiece.
When you're selecting candles, feel free to let your imagination run wild. A simple, classic array of white candles will give your wedding a private country club feel.
You can choose funkier, multicolored candles for a more unique look. It's even possible to get candles custom-made with your wedding colors or a specific fragrance blend. This is a look that can easily fit in at any wedding venue Orange County has.
Another bonus is that candles are easy to pack and set up at your California wedding venue, whether it's at a golf course or private country club.
7. Local Florals
Weddings can always benefit from more florals, and it's a surefire way to impress guests at the ceremony and reception.
Sustainability and support for local businesses is always in style, so consider focusing on flowers and other plants that are naturally found in your area. Southern California has a wealth of beautiful and fragrant native plants to choose from.
You can use Orange County's natural wildflowers for a splash of color and a wonderful fragrance.
If you're having an outdoor wedding reception, lush local arrangements can make guests feel as if they're sitting in the gardens of your wedding venue. These lovely flowers will enhance the open air environment.
8. Succulents Galore
Succulents and cacti are currently popular as a unique alternative to other floral arrangements, and therefore deserve a special mention. They can look amazing at any Orange County wedding venues.
One benefit is that these plants look very unlike the usual floral arrangement, and they have a charm of their own. These are worth the price, and there are varieties that look incredible at weddings.
These plans are also convenient to use! They don't require much water, and they don't wilt the way flowers do. These are sturdy plants that last throughout weddings and look great the entire time, and they're absolutely perfect for adding a southwestern feel to your venue that fits right in with a festive outdoor wedding.
Find the Perfect Events Venue at Mile Square Banquets
Mile Square Banquets stands out from other wedding reception venues Orange County because it offers so many choices.
Our full service event planning services will help you along every step of the way, giving you options from a gorgeous indoor banquet room to an outdoor reception in the gardens. We're located in the center of Orange County in Fountain Valley, convenient to locations from Anaheim to San Clemente. Contact us to learn more about pricing or schedule a visit with us at Mile Square Banquets today.