Wedding Reception Venues Orange County
At Mile Square Golf Course in Orange County, we have years of experience organizing and pulling off sophisticated and beautiful weddings at our wedding venues in Orange County.
We understand that when you plan your wedding, it can be a very stressful and exhausting process. That is why we will work with you and provide a full service to make your special day one of a kind. Not only does our golf club offer a beautiful indoor venue for your wedding day, but there is also a stunning outdoor space for couples who want to enjoy the open air or have an outdoor ceremony.
When considering which of the many Orange County wedding venues to choose from, you will want to keep pricing, bespoke requests, and location in mind. These factors will help make your venue the perfect place for both the ceremony and reception.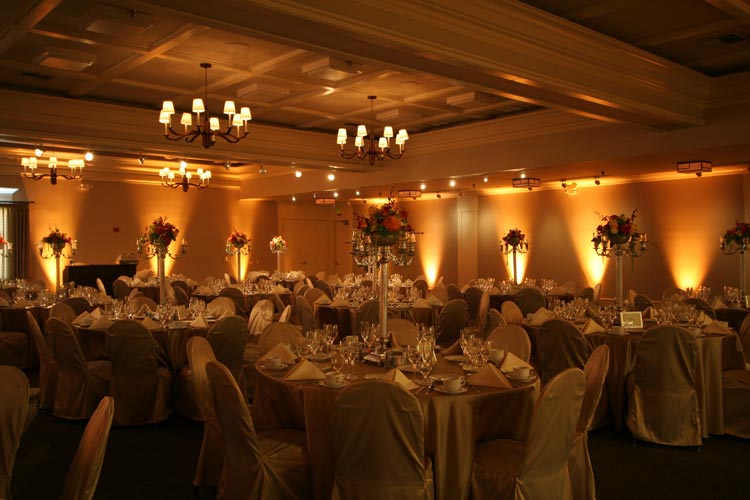 Convenient Location
Orange County's many neighborhoods can make it difficult to choose a location that is convenient as well as beautiful. What's more, venue rental can also be very expensive. The events team at Mile Square has worked hard to provide a wedding reception venue in Orange County that is stunning and transparent about prices.
We know that bringing in family from all over the country or even internationally can be difficult and stressful. Thankfully, Mile Square Banquets is conveniently located near John Wayne Airport and Los Angeles Airport.
There is also the luxurious Hyatt Regency in Orange County CA, or a beach resort in Laguna Beach CA, Newport Beach CA, and Huntington Beach California, where guests can stay overnight in comfort before making their way to the wedding venue.
For those who want to sight-see during their stay in beautiful and sunny Southern California, Mile Square is surrounded by some of the most beautiful places in Orange County, including Santa Ana, Corona del Mar, San Clemente, Laguna Beach, Newport Beach, Dana Point, Costa Mesa, and Huntington Beach.
You can request assistance from our events team when finding places for your guests to stay or visit. Many will enjoy the quiet escape of the Hyatt Regency, but there are many smaller hotels that are just as comfortable.
A Romantic Atmosphere
When it comes to Orange County wedding venues, it is hard to compare with the romance and sophistication that we can provide at our golf and country club. With a gorgeous view and elegant ballroom, Mile Square can provide the perfect atmosphere for all weddings.
A beautiful space at our wedding venue is our outdoor space, which is reminiscent of the Franciscan gardens near the Mission in San Juan Capistrano California. With vibrant greens and natural beauty, this is the ideal space for a garden wedding.
The Mile Square Golf and Country Club has several event spaces to choose from, including the garden with view, ballroom, and banquet hall. No matter which of our wedding venues at the country club you choose, we will ensure your big day is memorable and more than special.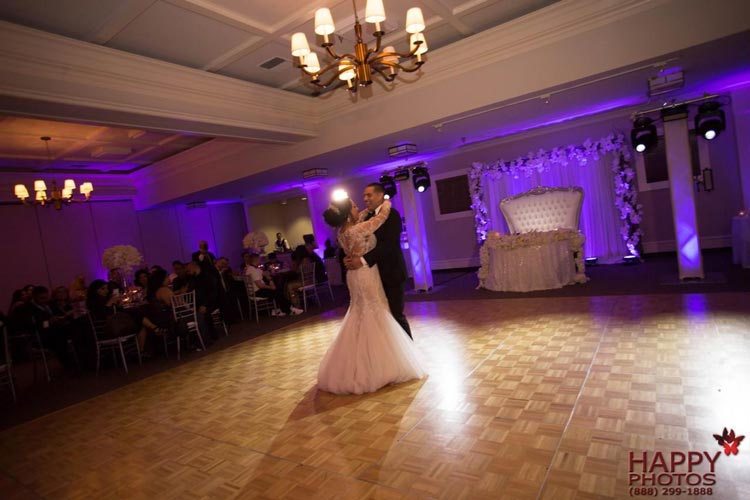 Catering to Remember
Our event team is especially proud of the delicious and visually stunning catering service we provide at the country club wedding venue in Orange County.
With top notch menus that include mouthwatering canapés such as crab cakes with pepper aioli and unforgettable mains such as our famous macadamia nut-crusted mahi mahi with orange basil glaze. With choices galore, our buffet menu is sure to please everyone at the wedding.
We also provide a very affordable bar service, with any type of drink you could desire, including imported beers and beautiful local California wines. Of course, there are also amazing cocktails that will be handcrafted by our master barmen.
For reviews and testimonials from previous weddings and the services our catering team provides, click here.
You can also request more information about our menus and buffet options by contacting a member of our catering team.
We Understand Your Needs
We know that it can sometimes be difficult to discuss pricing and budget concerns with wedding vendors. Some venues in Orange County only offer limited services, but we at Mile Square can accommodate your guests in style and comfort.
However, we always put your needs and wants first. That is why we have a variety of wedding packages that suit all budget sizes so you can enjoy your wedding in style without the fuss.
From Anaheim CA and Newport Beach to San Juan Capistrano and Irvine CA, our award winning event space is one of the best wedding venues Orange County has to offer. If you are looking for a reception venue that is both beautiful and functional, then look no further than Mile Square Golf Course and Country Club.
Choosing Mile Square
At Mile Square, we specialize in making weddings memorable, sophisticated, and seamless. We have ample experience planning weddings and organizing staff and guests on the day. This means that everything will run smoothly and the bride and groom can simply enjoy themselves.
All of our weddings are carefully crafted to reflect the special requests of the bride and groom and we work closely with you to achieve the wedding of your dreams.
If you want to know more about working with us, we encourage you to read some of the glowing reviews left by our clients. In fact, we have a near perfect score from reviews left on Wedding Wire, an independent wedding reviews website.
We are conveniently located near many popular Orange County neighborhoods including Fullerton CA, Laguna, and Costa Mesa. Our professional team will be more than excited to help you get started with your wedding planning and have you get married at our stunning wedding venue in Orange County, Southern California.
Would you like more information on the beautiful Mile Square wedding reception venue? You can contact a member of our team today to request more information or to book a visit with us today!