Memorable Quinceañera Favors Your Guests Will Love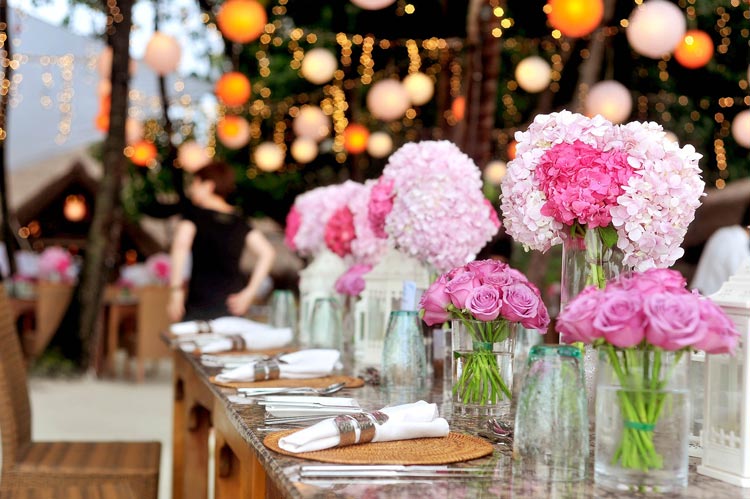 So you've already selected from one of the quinceanera venues in Orange County, figured out the menu, decorations, and have your program all good-to-go. Yes - you're well on your way to throwing a memorable party.
Not so fast. There's one more small detail you might want to consider.
Whether you're throwing a party at venues in Orange County or at banquet halls Orange County CA, celebration souvenirs are a must-have, and especially for your quinceañera.
You want your Quinceanera to be as memorable as any other special event. So why not make your favors something that stands out to your guests as well? In this article, we will provide you with ten quinceañera party favor ideas to make your celebration even more special. Continue reading below to learn more.
Do you need help planning a quinceañera and you're looking for the perfect party venues in Orange County? Mile Square Banquets can help.
We take great pride in ensuring that your quinceañera is one to remember, and our friendly and knowledgeable staff is here to help you with all of the details.
10 Memorable Quinceañera Favors
A quinceañera is a significant rite of passage for a young woman who has reached the age of 15, and it is far more than a typical birthday celebration. A religious ceremony and court of honor are included in this traditional Mexican, Hispanic, and Latin celebration of a girl's transition to womanhood.
To make your next quinceañera truly one to remember, you'll want to make sure you have party favors that everyone will enjoy. Here are a few ideas to help you with your quinceañera planning.
Personalized Lip Balm
Lip balm is a great party favor because it lasts a long time and will also be used by both girls and boys. Consider creating personalized labels with your friends' names or put them in small boxes with name tags if you don't have much time.
All you need to do is make a simple label for each lip balm and place them in baskets on the guest tables for all of them.
Water Bottles
When it comes to personalized water bottles, there is only one rule, don't use a photo of yourself on the label. Simply include your name or initials, the date of your quinceañera, and a nice personalized design.
If you want to get more creative, consider using a variety of different colors and sizes of water bottles.
Scented Candles
Candles are the most simple favors to give at any quinceañera, but if you want a unique candle favor, add color and ribbons to it.
Maintain a scent that is consistent with your theme. Choose fruity scented candles with a simple ribbon wrap for the girls, and tiny jar candles in a dark masculine scent for the guys, this favor is perfect for a beach-themed quinceañera.
Customized Keychains
Customized keychains make a great party favor, as well. These come in such a wide variety of super affordable prices, making them a practical quinceañera accessory that is sure to be a hit.
You could get a keychain with the colors of your party or even personalized initials engraved on it.
Candies and Chocolates
A candy-themed quinceañera must have a sweets buffet in addition to a grand and glorious cake, so be sure to send each guest home with a goodie bag containing all of the birthday girl's favorite sweets.
A personalized label with the guests' name, date, and logo can also be added to the candies themselves. Furthermore, colored marbles or thin shreds of colored paper can be added to the bag to match the quinceañera theme.
Sunglasses
Shades look great with all types of outfits, and every guest is sure to love sunglasses. Find low-cost shades that you can customize in terms of color and style.
For the guys, consider purchasing simple aviators, and for the ladies, get them thick-framed shades.
Stickers
Make stickers with the quinceañera date and your name for your guests to take home. This is a wonderful souvenir for your visitors as they can use it to decorate their room, school binders, laptop cases, water bottles, and more.
This is a great way for them to remember the fun time they had dancing and partying with friends whenever they see it.
Scrapbooks
There's nothing like having the ability to keep all of your priceless memories in one place, and while most teenagers prefer to keep their photos on their phones, we all know how easily memories can be erased or lost.
Furthermore, the ability to print your own photos has a timeless appeal that will endure through the ages. All of this makes a personalized and customizable scrapbook a perfect party favor for a quinceañera.
Gift Cards
A gift card, depending on how well you know the guests, may be exactly what they want, especially if you're not the type to give the most fashionable gifts.
You'd be surprised at how many teenagers would prefer to receive gift cards rather than items they'll never use. Not to mention, buying a gift card from a store is far easier than shopping for hours in the hopes of finding the perfect gift.
Disposable Cameras
As previously stated, being able to document the most spectacular times in your life is extremely important. Though most teenagers have smartphones that can take pictures, a disposable camera will allow them to share their memories with their friends right away.
A disposable camera is a fantastic party favor idea and could even spark a new hobby in your guests.
Plan Your Quinceañera with Mile Square Banquets
Shopping for quinceañera party favors can be fun in and of itself because a great favor can inspire your decorations, themes, and even music choices for the big day.
However, it's critical to keep in mind that your guests are special people, and they deserve something in return for their generosity and time. We hope this article will help you in your quinceañera planning venture.
Are you planning a quinceañera and not sure where to start? Let us help you with the preparations. At Mile Square Banquets, we understand that you have the opportunity to make your daughter's special day even more memorable.
With our exclusive quinceañera package, we can help you plan the best quinceañera celebration for your little girl and give her the magical experience she deserves. Find the best banquet halls Orange County CA to celebrate this special day.
Schedule a tour of our facility and start planning the important details of your quinceañera with our friendly and knowledgeable, contact us at Miles Square Banquets in Fountain Valley today.